Browse Our Directory
Directory of masonic orders that operate in Victoria, Australia.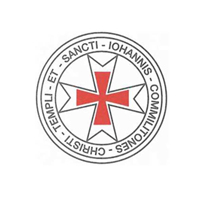 Brief History
It is one of the most colourful Ceremonies in Freemasonry and the teachings, symbols and ritual are rich in meaning, having many layers, and provide the Candidate with much that he can incorporate into daily life.
Knightly courtesy and commitment to one's faith are hallmarks of this prestigious Order.
Organisation
There is the Great Priory of Victoria administering 16 Preceptories located in different locations in Victoria and generally meetings are bi-monthly with one being for the Enthronement and Installation of a new Preceptor by the Great Priory Officers.
As with all Masonic Orders, there is a change of Grand Master ~ usually every 3 years and the Grand Officers ~ annually.
Qualifications for Membership
The degree of Knight Templar is a Christian Order under the umbrella of Freemasonry and requires Candidates to be Royal Arch Masons.
Its full title is "The United Religious, Military and Masonic Orders of the Temple, and of St John of Jerusalem, Palestine, Rhodes and Malta".
It is open to Companions, who are of the Christian faith and believe in the Holy Trinity.
Degrees
The Order does not have a direct connection with Templars of old, but the Ceremony includes elements that go back to the Crusades of the Middle Ages and is based on the Ceremony of Knighthood that was used at that time.
*Continues below*
The Ceremony takes the Candidate on a journey and is set out in distinct sections to indicate his advancement of status in the Order. He arrives at the Preceptory as a Pilgrim, takes an Obligation and becomes a Novice or Soldier of the Cross. He undergoes trials and tests, and makes an act of penance.
In due course, he is accepted as one who has triumphed over many adversities, is made a Knight of the Order in the traditional manner and vested with the medieval uniform of a Knight.
The degree or Order of St John, known as the Knights of Malta, is conferred at a later date. It is a colourful presentation of the history of that Order covering many centuries and the teachings relate to the mystery of the Birth, Life, Death, Resurrection and Ascension of our Lord.
Joining
For further information contact, The Great Vice Chancellor, His details are below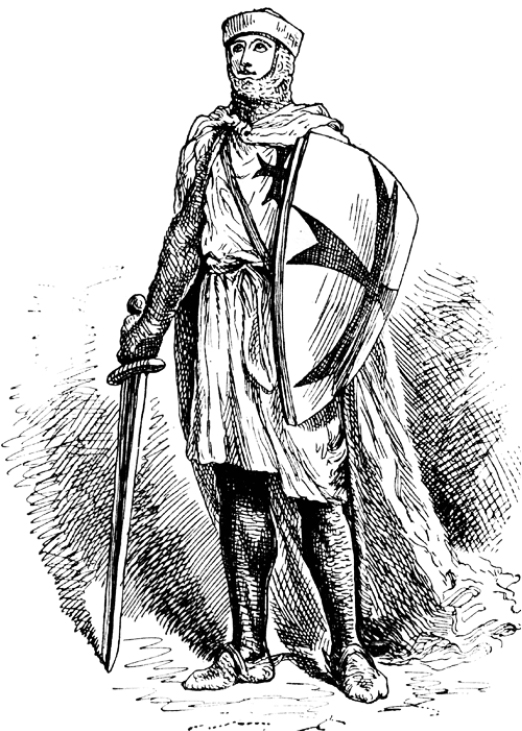 Great Priory of Victoria (28/8/1982)
Of the UNITED, RELIGIOUS, MILITARY and MASONIC ORDER of the TEMPLE
and of ST JOHN of JERUSALEM, PALESTINE, RHODES and MALTA.
Grand Master: M Em Kt Michael Edward Charles Burrell G.C.T.
Great Seneschal: Rt Em Kt Gordon Philip Brown K.C.T.
Qualifications: Craft Mason and a Royal Arch Mason.
Annual Assembly: 4th Saturday of August.
Great Vice-Chancellor: V Em Kt Gavin Myers P Gt Chancellor,
640 Buninyong Mt Mercer Rd, DURHAM LEAD VIC 3352.
Phone: (03) 53412 110 Mob: 0409 254-049;
Email: ktvictoria01@gmail.com 
1 PEMBROKE PRECEPTORY OF AUSTRALASIA (7/5/1857EC)
Meeting: 3rd Friday at 7:30pm (meets February, April, June, August, October) at Mount Waverley
Rehearsal: 1st Tuesday Installation: October
2 METROPOLITAN PRECEPTORY
(July 1886; CC., 27/12/1902EC)
Meeting: 2nd Saturday 7:30pm (meets odd months, no meeting January) at Darebin
Rehearsal: 6:00pm night of Meeting Installation: July
3 BALLARAT PRECEPTORY (11/6/1923EC)
Meeting: 4th Tuesday at 7:30pm (meets even months, no meeting in December) at Ballarat
Rehearsal: 7:30pm night before meeting Installation: October
4 EARL OF STRADBROKE PRECEPTORY (30/11/1926EC)
Meeting: 5th Wednesday at 7:30pm (no meeting in December) at Brunswick
Rehearsal: Monday prior to meeting Installation: October
5 GEELONG PRECEPTORY (5/8/1927EC)
Meeting: 1st Saturday at 7:30pm (meets even months, 3rd Saturday in February) at Belmont
Rehearsal: 1st Friday, even months Installation: 1st Saturday in April
6 STAR OF THE VALLEY PRECEPTORY (26/5/1928EC)
Meeting: 3rd Friday at 7:30pm (meets January, April, July) at Shepparton
Rehearsal: Prior to meeting Installation: 4th Saturday 4:30pm in October
8 WERRIGAR PRECEPTORY (28/12/1929EC)
Meeting: 3rd Friday at 7:30 (meets March, May, September) at Stawell
Rehearsal: Day of meeting Installation: November
9 WESTERN PRECEPTORY (9/1/1930EC)
Meeting: 1st Saturday at 4pm (meets February, May, August, November) at Warrnambool
Rehearsal: Prior to meeting Installation: February
10 ST. JOHN'S PRECEPTORY (29/6/1946EC)
Meeting: 2nd Friday at 7:30pm (meets odd months, no meeting in January) at Prahran
Rehearsal: Prior to meeting Installation: September
11 CHAFFEY PRECEPTORY (1/3/1955EC)
Meeting: 1st Saturday at 7:30pm (meets March, June, December) at Irymple
Rehearsal: Day of meeting Installation: 2nd Saturday in Octobe
12 RINGWOOD PRECEPTORY (1/3/1955EC)
Meeting: 2nd Tuesday at 7:30pm (meets odd month, no meeting in January) at Ringwood
Rehearsal: 1st Tuesday, odd months Installation: November
13 VICTORIA CENTENARY PRECEPTORY. (1/3/1955EC)
Meeting: 3rd Thursday at 7:00pm (meets April, June, August, October) at BoxHill
Rehearsal: 3rd Thursday Installation: April
15 DANDENONG ST. PAULS PRECEPTORY. (24/2/1966EC)
Meeting: 3rd Saturday at 7:30pm (meets February, April, August, October) at Keysborough
Rehearsal: Prior to meeting Installation: February
16 ST. ANDREW'S IN GIPPSLAND PRECEPTORY (9/2/1970EC)
Meeting: 5th Thursday at 7:30pm (no meeting in May, December) at Sale
Rehearsal: Prior to meeting Installation: 1st Sat at 4:00pm in June
19 PENINSULA PRECEPTORY (10/9/1983)
Meeting: 2nd Monday at 7:30pm (meets odd months) at Frankston South
Rehearsal: Sunday prior to meeting Installation: September
20 SUNSHINE PRECEPTORY (1/2/1992)
Meeting: 4th Friday at 7:30pm (meets February, April, June, August, October) at Sunshine West
Rehearsal: Prior to meeting Installation: February